Dr Clare Ives
Senior Deputy Head
Dr Ives joined Sevenoaks from Canford School, where she worked closely with the Headmaster to lead an Equality, Diversity and Inclusion Working Group.
She was a housemistress and Head of History and has a wealth of both academic and pastoral experience.
Dr Ives studied at the University of St Andrews, where she earned a first-class degree in History and wrote her PhD on the Civil Rights Movement in the United States in the 1960s. She is a keen musician, playing the flute, piano, double bass and singing. She is also an enthusiastic sportswoman and has coached hockey, netball and tennis. Prior to starting her teaching career, Dr Ives spent eight years working as a civil servant and is proud of serving her country in this manner. She has two children and two dogs.
Chris Taylor
Deputy Head Academic
Chris attended King's College School, Wimbledon, read Classics at Trinity College, Oxford and completed a PGCE in Classics at Cambridge.
Chris began his teaching career at Brentwood School, Essex where he became a PGCE mentor, supporting other teachers into the profession. He was also a UCAS coordinator and supported Sixth Form students with the UCAS process. He then moved to Tonbridge Grammar School where he was Head of Classics and Deputy Director of Sixth Form. There he taught the IB Diploma and had sole responsibility for university entrance, managing UCAS applications and supporting Oxbridge and international applicants.
He became Head of Classics at Sevenoaks in 2012. He has worked closely with the school's Institute of Teaching and Learning (ITL) and been in charge of the Model United Nations co-curricular activities. He is a dynamic leader, an incisive thinker and is committed to the academic success of Sevenoaks School.
Sally Walmsley
Deputy Head Co-curriculum
Sally attended boarding school and read Physiological Sciences at Exeter College, Oxford.
While at Oxford, Sally was in the winning Varsity Match sailing team. She persuaded the Blues Committee that women should earn full blues, like the men, rather than half blues.
Sally trained as a solicitor and had a 12-year career in law, which included working in San Francisco, Paris and London. She became a teacher of Biology at St Swithun's, a leading independent girls' school in Winchester, where she was also Head of Debating, a housemistress and Head of Sixth Form. Sally champions the importance of holistic education. She still loves sailing and enjoys running, tennis, hockey, cycling, swimming and Pilates.
"It is an honour to work in a school which values the co-curricular element of education so highly, and aspires to continue to raise the profile of service, partnerships and community spirit alongside traditional academic education."
Jon Lidiard
Deputy Head Pastoral
Jon attended boarding school and earned a first-class degree in Classics from Oriel College, Oxford.
He began his teaching career as Head of Classics at St Columba's College in St Albans, an HMC day school, and was subsequently Head of Classics and a housemaster at Sedbergh School, Cumbria.
Jon is a progressive, emerging leader who demonstrates great insight into best practice in top schools. At Sevenoaks he is supporting the school's application for the Optimus Education Wellbeing Award in Schools and launching a project with our Institute of Teaching & Learning and the Human Flourishing Program at Harvard University. He is a keen sportsman, who enjoys running and rugby coaching.
"It is a great privilege to be Deputy Head Pastoral. Sevenoaks exudes energy and ambition and provides a supportive and nurturing environment. My priority will always be the welfare and best outcomes of the students."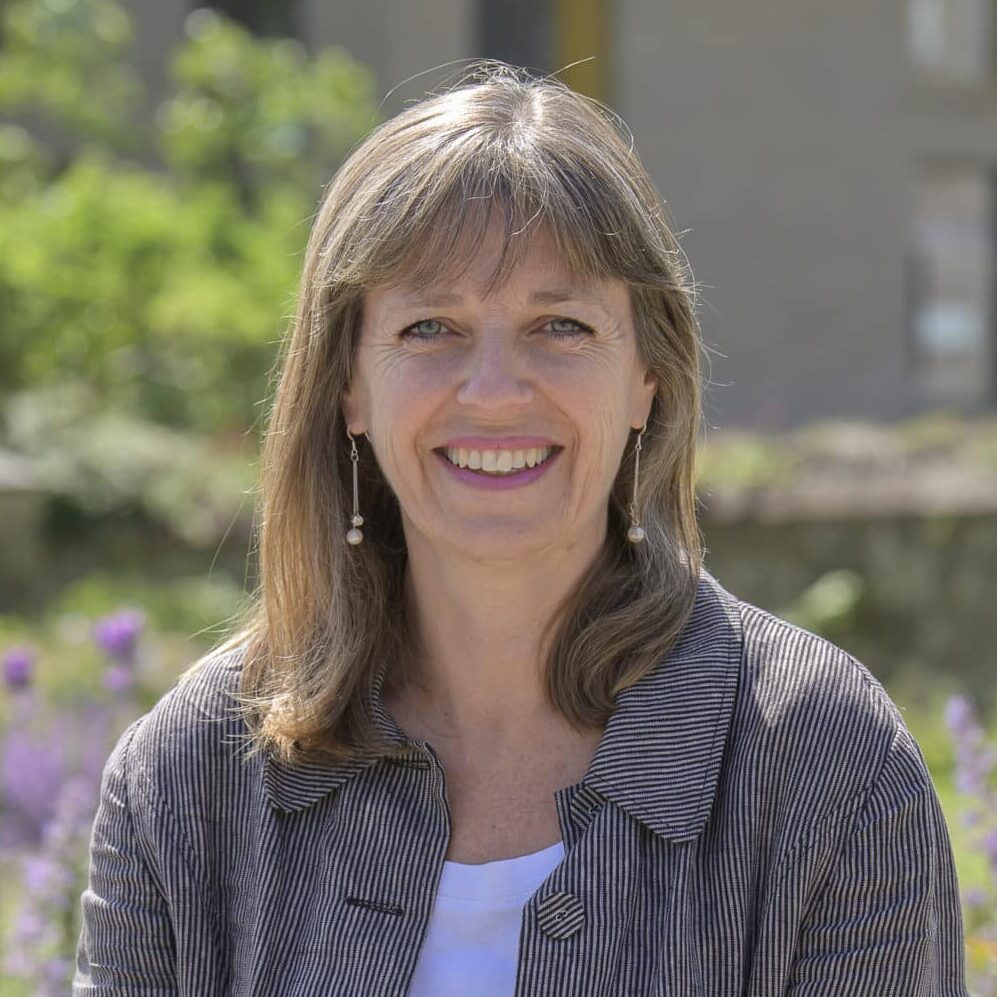 Helen Tebay
Deputy Head Staff
Helen comes from Kent and attended two local schools before studying Mathematics at Cambridge.
She taught at Tunbridge Wells Girls' Grammar School before coming to Sevenoaks in 1997, where she has been a teacher of Mathematics, sports coach, RAF officer, DofE trainer, choir member and enthusiastic supporter of trips, plays, concerts and exhibitions.
Her previous roles at Sevenoaks include Lower School Tutor, Middle School Divisional Head, Sixth Form Divisional Head and in 2012 she became Deputy Head Pastoral. She was appointed Deputy Head Staff in 2021.
"Having been involved in so many areas of the school, I know it extensively and truly believe in its ethos. The school is its people and the relationships between all those people is key.
"It is very important to me is that the staff really know the pupils, make time for them, value them as individuals, care about their happiness and aim to develop the thoughtful, caring side of their characters as well as their intellect and ambition. At the same time I want all staff to thrive in their respective roles, to enjoy working together, to look out for each other and to know they are valued members of the school."
Nichola Haworth
Deputy Head Boarding
Nichola's school years were divided between the UK and the UAE. She read Physics at Corpus Christi College, Oxford, then completed her PGCE.
She taught at Kimbolton School in Cambridgeshire, before arriving at Sevenoaks in 1998 where she immediately joined the boarding team.
Since then, Nichola has worked in a number of boarding roles, including Housemistress of the Girls' International House for 12 years. From 2008 she also held the post of Head of Boarding, leading the team of boarding housemasters and housemistresses, managing boarding staff and working with the various support teams in school. She was appointed Deputy Head Boarding in 2021. Alongside this, she remains an enthusiastic teacher of Physics, is part of the CCF (RAF), helps with DofE training and gets involved with all aspects of boarding life.
"Boarding is at the heart of so much that we do at Sevenoaks, adding greatly to the diversity of the school, and creating a culture of education that doesn't end when the last lesson bell rings."
Lorna Dolan
Director of Admissions
After studying English at St John's College, Oxford, Lorna worked as a theatre agent and reviewer before joining the Financial Times, where her roles included Deputy UK News Editor, Arts Editor and Editor of the Weekend section (now Life & Arts).
In 2006 she decided to follow her longstanding vocational desire to teach. She started at Sutton Valence School, then went to Ashford School as Head of English. She joined Sevenoaks as a Sixth Form Divisional Head before becoming Head of Sixth Form Admissions for five years.
Her husband is a dramaturg and translator for international theatre festivals across Germany and Austria; he and Lorna lived in Hamburg for several years. She has three children, one of whom is an Old Sennockian.
Darren Davies
Interim Bursar and Clerk to the Governors
Darren Davies is the Bursar and Clerk to the Governors of Sevenoaks School and Trustees of Sevenoaks School Foundation.